blog 2021 5 min read
Esports and xR workshop: Five game-changing reasons to use xR in your esports broadcast
Esports is increasing in popularity around the world, with some expecting the viewership to soon overtake many traditional sports.
As tournaments attract more viewers, broadcasters are competing for increasingly spectacular and creative event design.
The industry is also beginning to see a confluence of two ways of experiencing esports: the immersive broadcast and the live gaming event. Borrowing from innovations seen in traditional sports broadcast, esports can use many of the same technologies to revolutionise the landscape and keep viewers returning for thrilling immersive experiences.
As part of our xR workshop series, disguise's Phil Cooksey (Sales Director EMEA) and Peter Kirkup (Global Technical Solutions Manager) demonstrated some of the exciting applications of disguise extended reality technology for esports tournaments.
Watch the full esports and xR workshop
The lowdown
disguise is a software on hardware platform that can be used to create extended reality (xR) environments. Using large LED volumes in studio spaces, it's possible to create stunning immersive virtual spaces and sets, and to stream content live. Completely customisable and manipulable, the technology allows presenters to interact with these xR environments, creating an immersive experience for esports fans.
Here are five of the ways disguise technology can help esports broadcasters create new and exciting experiences for fans:
1. xR: a game-changing upgrade from green screen
There are three major differences between working with green screen and extended reality:
With a green screen broadcast, the presenter needs to react to things that aren't in the space, like monitors for visuals or green tape for marks. This creates an unnatural presentation style because the presenter is unable to instinctively react and interact with content. With disguise's LED alternative, the content is actually there in the space—no delay, no need to pretend. This means presenters can react in a way that's completely real.
Green screen needs to be extremely brightly lit, meaning that everything else in the studio also becomes brightly lit. This makes it difficult to produce dark, gloomy, moody content. LED environments can create any particular aesthetic in real-time without having to add post-grading to the content workload.
The LED screens are a light source themselves. LED panels light the presenter. This means there are no restrictions on appearance (for example, hairstyles and clothing), because there's no colour key. In addition, the light coming from the action gives the presenter a cue for responding instinctively to the gameplay, creating a natural response rather than one based on audio cues, for example.
See how and why Solo: A Star Wars Story used LED over green screen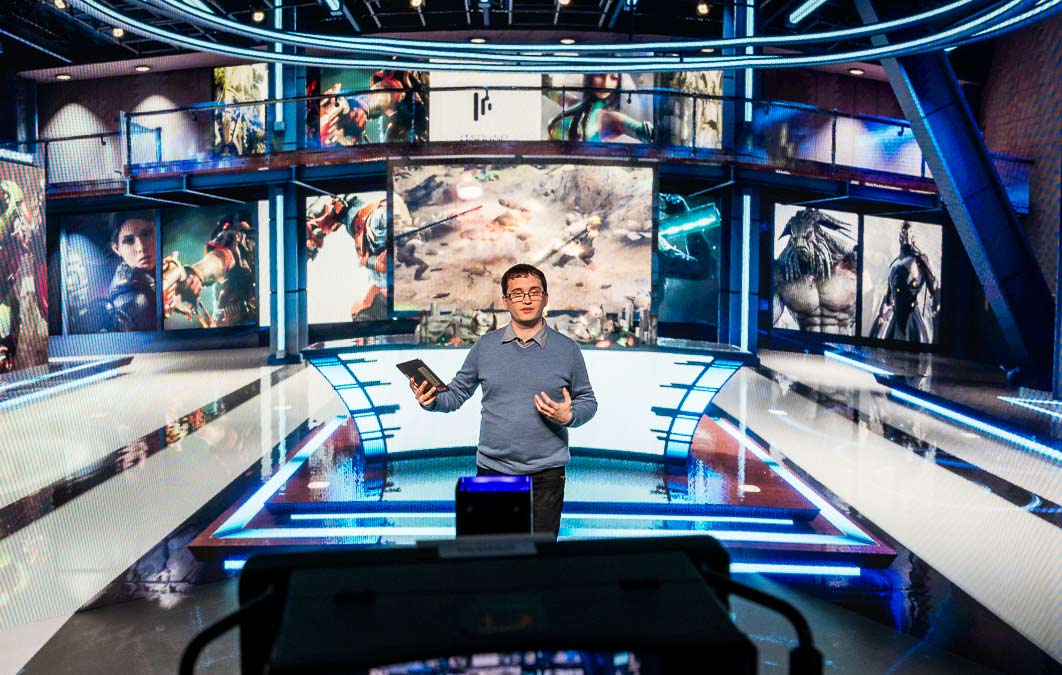 2. Extend and augment reality for immersion
By using gaming engines as content sources for the media server infrastructure, the disguise workflow enables users to create amazing visual environments. For instance, a player or character from the game can be brought into the studio at the touch of a button—which the presenter can see and react to in the studio. Our software can then reach into the content engine, pull out the data and scenes that are important and trigger them from wherever you want. We can then layer augmented reality on top, meaning that viewers can see player stats and game progress in the studio space.
Find out what are community is saying about augmented reality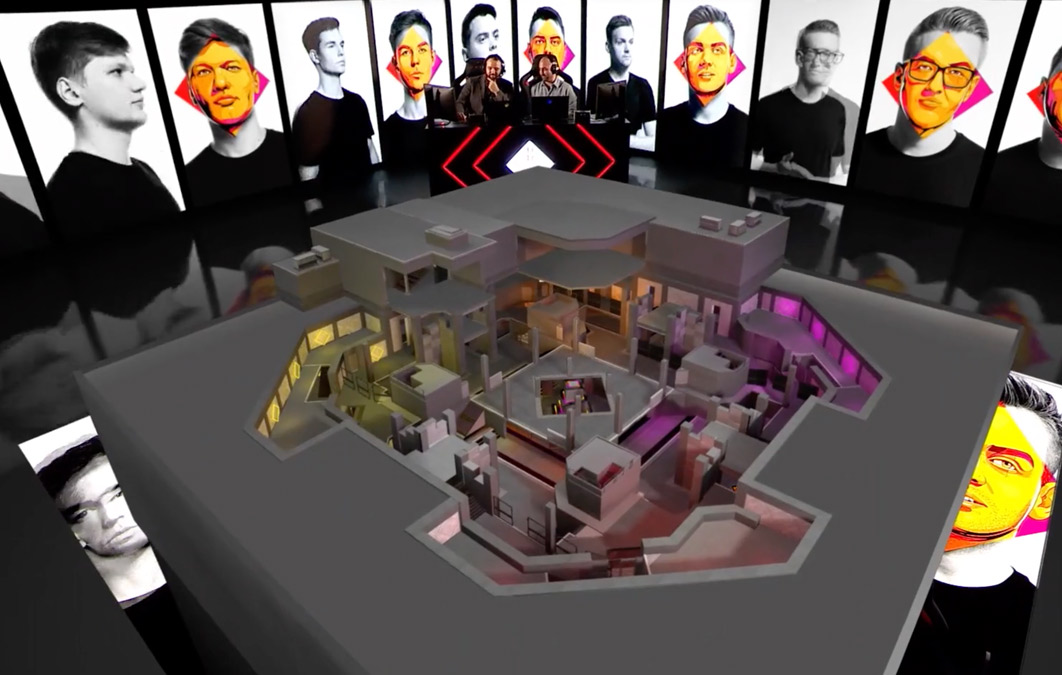 3. Watch the action in 2D and 3D
The game broadcast itself can be part of the environment in two different ways; in 2D on a screen mounted on the studio wall, and also as a 3D tabletop version of the game, giving viewers a fascinating birds-eye view of the gameplay. This is a completely unique way of experiencing esports tournaments as they unfold. Imagine a war map with generals stood around it shifting forces to do battle on strategic fronts. There's no reason why viewers and presenters alike shouldn't be able to see this kind of action unfold live on a videogame battleground.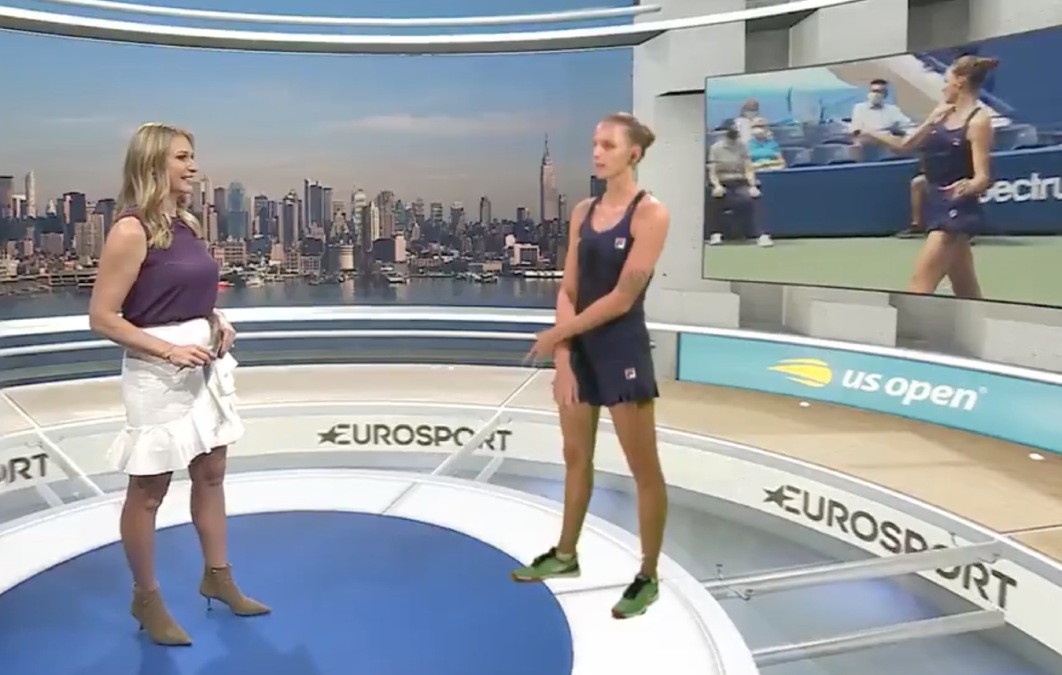 4. Teleport players into the space
Since the pandemic has reduced the ability to travel, extended reality has given broadcasters the opportunity to bring people into the same space virtually. Our partner, White Light, turned traditional sports broadcasting on its head during the 2020 US Open by teleporting top players like Karolina Pliskova for interviews in a virtual studio for Eurosport. The same can be applied in esports to bring players from multiple locations together. Our xR stages are being built all over the world, so live and broadcast events can happen in major cities across the globe.

5. Create unique hybrid experiences
It's possible to completely immerse the live audience into the virtual environment using our tech. For example, during the HP Omen Challenge, delivered by Pixel Artworks, the presenters could be placed inside the game using xR. They were also able to immerse the live audience in the virtual environment, creating next-level engagement for fans. Plus, the audience at home gets a unique viewpoint from the position of the camera and jib as they actually pivot into the scene and explore the game space.
Read the HP Omen Challenge case study
The applications for xR in esports are endless and offer an ideal platform for broadcasters to deliver unique and imaginative experiences for fans as they look for increasingly immersive gaming events. The results are literally game-changing.
To find out more about how the technology works and can be adapted for esports audiences, watch our full demo and presentation on xR and esports.