blog 2022 4 min read
CCM teaches disguise to the next generation of lighting and video designers
Sharon Huizinga, Head of the MFA Lighting Programme at University Cincinnati College-Conservatory of Music (CCM), and Vickie Claiborne, Training Manager for disguise Americas, have been working closely together over the past few years to help video and lighting students learn disguise. Here are some top benefits for educating students about disguise workflows:
Learning disguise video programming gives students a more holistic skillset
Huizinga incorporated disguise into coursework at CCM at the onset of the pandemic. 
"When I came into this programme, there was very little media training, it was almost entirely lighting." She saw the need for media because it was clear that lighting design and technology students will need to be across emerging technologies in the field in order to be prepared for success professionally. "My job as an educator is to put together [a programme explaining] what gear is being used professionally, what is important in the world right now, what helps people to be employable walking out of a programme."
CCM's partnership with disguise went beyond a media server
After successfully pitching to include disguise technology to the CCM's Dean Romanstein, the lighting design and technology area invested in a disguise solo media server and Huizinga was able to work closely with Claiborne to devise a programme of online learning through disguise's platform alongside masterclasses and hands-on activities. 
For Huizinga, creating a partnership was an important part of the process of investing in a disguise server. She says that often when you buy a server in an educational setting, "it often ends up sitting in a closet because no one knows how to use it and then five years later it's out of date. So I asked if we can start doing a partnership that includes masterclasses and software licences that students can use alongside the online training."
By establishing deep partnerships with manufacturers and creatives already working in the space, Huizinga found that she could structure a class without being an expert herself.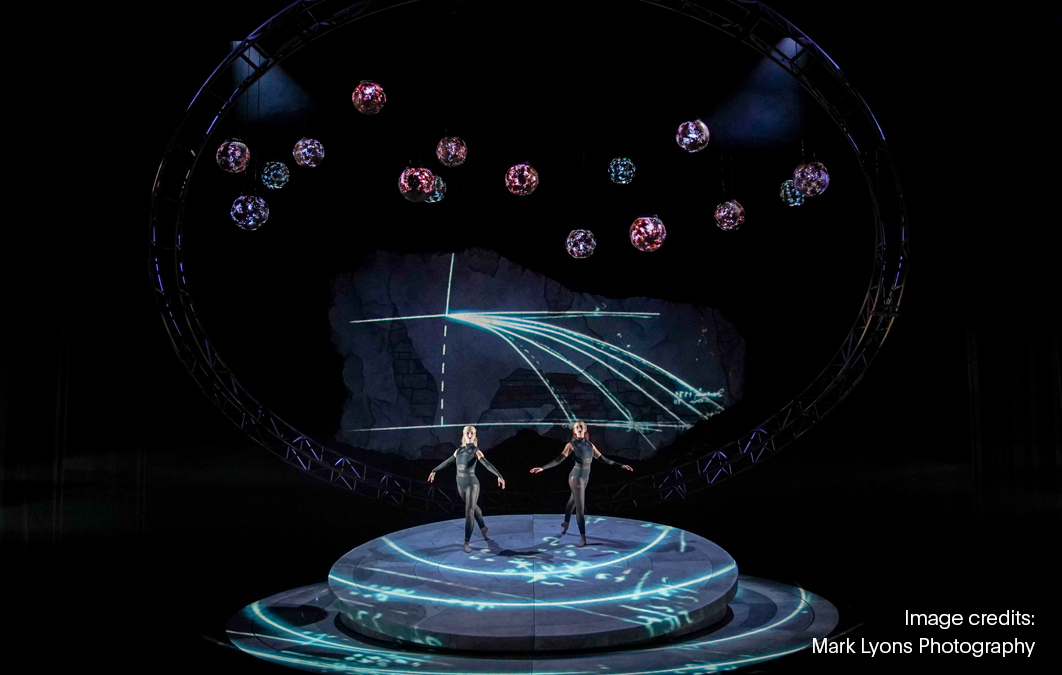 Students get the chance to work on real shows 
Everything disguise-related was taught within the moving light programming class within the existing BFA and MFA curriculum at CCM. After moving through fundamentals, creative sequencing and system integration courses taught through the disguise eLearning platform and industry masterclasses, students will have a solid grasp of the basics. Then, they get a chance to put them into practice.  
After gaining an overview of the disguise workflow, students are able to put their knowledge into practice as part of the Theatre Arts, Production and Arts Administration production season, working across plays, musicals, opera and dance. Students work as designers, programmers and content creators. "Almost all of our 16 productions per year are entirely student designed and created," says Huizinga  
Not only do they work on live performance, but they also work on faculty driven or outside projects that are assigned or recommended by the teachers. "It's a small community really, and people want to know the new talent… It's really important for me that students understand, not only lighting for opera, dance, theatre and musical theatre, but also for concerts, for corporate events, for big sporting events."
This past academic year, CCM students have delivered the projection-mapped Philip Glass opera "Galileo Galilei" and the projection-mapped theatre production "The Burials" directed by Richard Hess, both powered by disguise.
Find out more about CCM's production of "Galileo Galilei" and see the full credit list
Find out more about CCM's production of "The Burials" and see the full credit list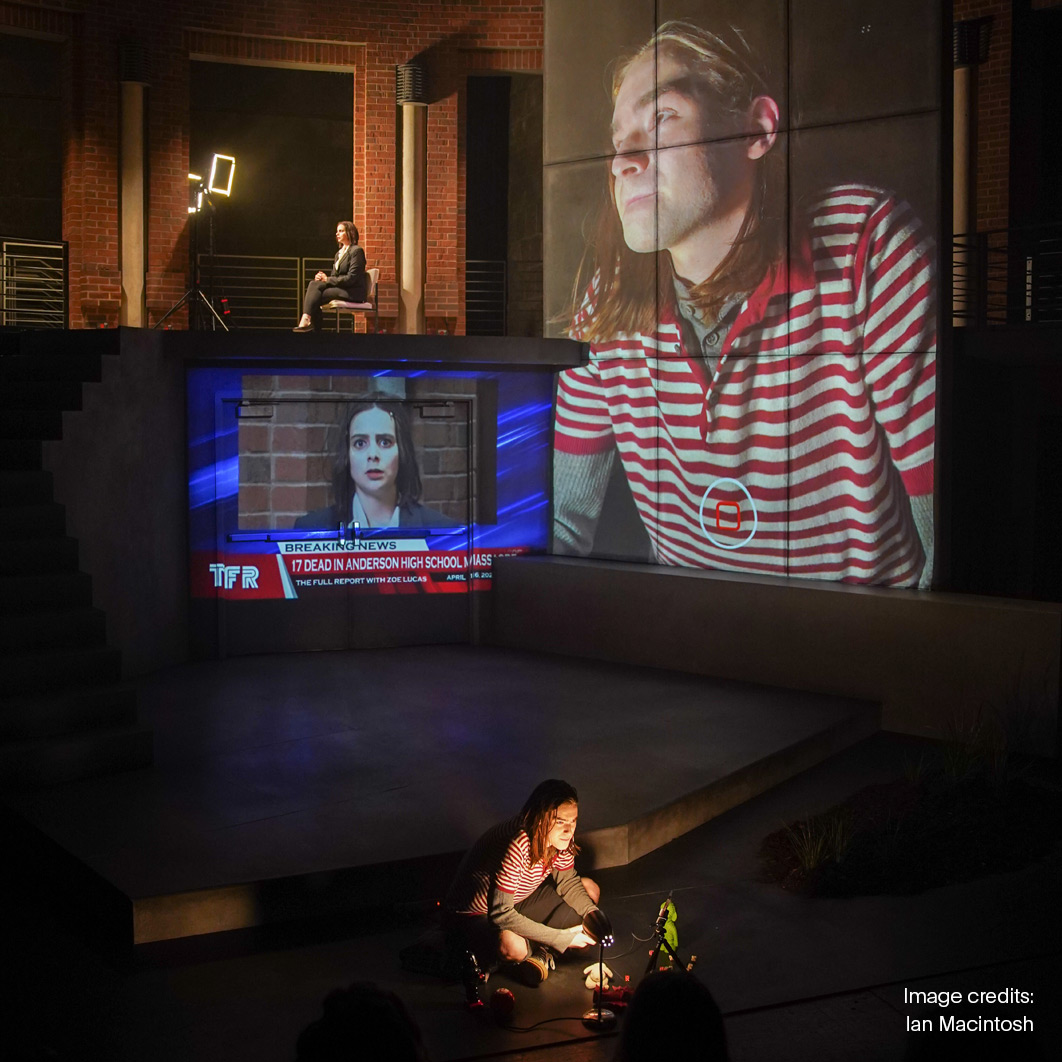 Students and industry both benefit
According to Huizinga, there's sometimes a gulf between working professionals and students, however, graduates who are creative and talented and who have hands-on training are always in high demand. She's worked at readying the students for the 'outside world' so that the gap between studying and the world of work can be lessened, including inviting industry professionals to come in and share the cutting-edge projects they're working on, with a rolling approach to scheduling that reflects the fast pace of the industry, as well as a strong relationship with frame:work's annual job fair.
With this approach, developed in conjunction with CCM's teaching of disguise workflows, students are now working in the industry, using disguise and its SockPuppet feature for integrating lighting consoles across various applications. Some have even gone on to work at industry-leading creative studios, such as pioneering disguise partners XR Studios. 
Huizinga concludes: "I think we turn out people who are consummate artists in all senses of the word. Even if they're not interested in being a designer, even if they want to be a master electrician for a Broadway production, or go work for disguise and write code, they're still coming into that situation with a really broad understanding of live events, storytelling, collaborative work environments and co-creation. And that's pretty cool."