news 2021 4 min read
disguise drives powerful TikTok livestream for UK Black History Month
Find out how disguise supported Pixl Evolution in delivering a month-long livestream series for TikTok's UK Black History Month celebration.
We at disguise have one shared purpose - to create possibilities through diversity and inclusion. As we're all working towards democratising our solutions and lowering the barrier of entry to xR, we want to give everyone the chance to realise their creative vision with the help of disguise.
That is why we are extremely honoured when our partners share our values and decide to work with us on projects with a strong social message. Such was the case of Pixl Evolution who throughout the month of October 2020, delivered a virtual livestream series for TikTok, honouring Black History Month in the UK, all powered by disguise.
TikTok's month-long Black History, Black Present and Black Future campaign provided a unique opportunity to its 3.2 million-strong online audience for TikTok UK to listen and immerse themselves in powerful talks and live performances from notable artists from the UK Black community. The series comprised of seven TikTok LIVE panel discussions covering topics from Black history in the schools, mental health, beauty and fashion as well as comedy, entrepreneurship and gaming across the Black community. Guest contributors included TV presenter June Sarpong, make-up artist Anne Olayinka, social commentator Patrick Philip Vernon OBE, comedian Chanté Joseph, and entrepreneur and Capital XTRA DJ Remel London.
While this event was always designed to be a virtual livestream series, it required the integration of many remote presenters located throughout Europe and the Middle East as well as the coordination of off-site location filming around the UK. disguise partner Pixl provided full technical production management, broadcast services, studio locations and streaming facilities for the series. The team brought the livestream series to life at Pixl Virtual Studios at John Henry's in London, filming most of the segments in Studio 7, equipped with disguise vx 4 servers to power the multitude of pre-rendered content on the LED screens on stage.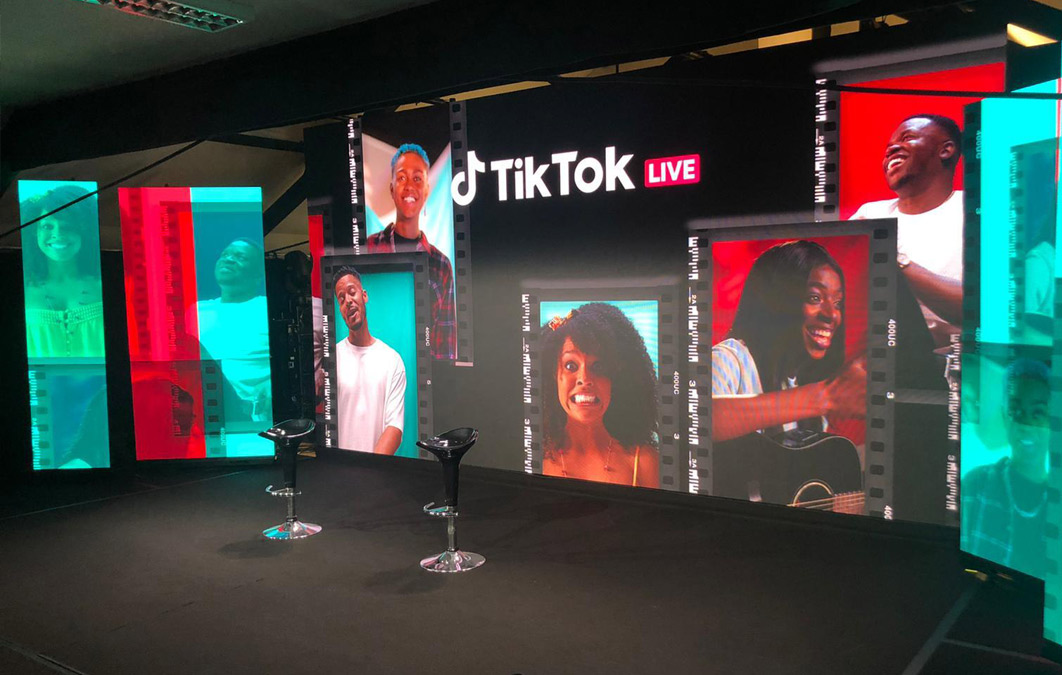 No compromise even in the era of Covid
While recordings took place throughout the month, the conclusion of the event was marked by live performances from various artists to celebrate the campaign. The Black History Month celebration was also the inaugural event for the relaunched Studio 8 at John Henry's, powered by the latest disguise xR systems.
"Covid has of course completely changed the way in which any in-event engagement can take place. Due to the number of physical contributors, we needed to provide a secure filming schedule allowing for suitable turnaround times between artists while limiting the number of attending production staff and management," says Pixl Evolution Managing Director, Lee Spencer. "With the clever use of the budget for additional scenic and lighting elements we ensured that each live performance delivered high production values and no compromise was made in terms of the audience experience. The end result was a series of high energy programmes."
"The team over at Pixl did a stellar job in delivering our Black History Month programming. I was very impressed with the infrastructure, design, and technical capability of the studio over at John Henry's, coupled with the team's mastery of the equipment. They brought our panel discussions to life using cutting edge technology, and also dealing with the complication of remote panelists in countries with unstable network connections," added Chris Crichlow, LIVE Operations Manager, Europe at TikTok.
"The overall management of this important campaign was flawless from end to end, with the team reacting amazingly with all of the last-minute changes and delivery parameters. To have the pleasure of launching Studio 8 for our live music Celebration event was awesome, and it allowed the team to stretch their legs with infrastructure design and broadcast delivery. We can't wait to do it all again!"
Chris Crichlow, LIVE Operations Manager Europe at TikTok.