news 2021 4 min read
disguise r18 unlocks public access to xR and new virtual production features
Our most advanced Unreal Engine integration yet r18 features cluster rendering, inbuilt ACES colour management, augmented reality upgrades and more; our r18 software is also opening our award-winning xR solution to the public to power the next generation of production.
Here at disguise, we're proud that our software empowers our user community around the globe to deliver the most creatively and technically demanding projects with confidence. 
Now, after three years of development, we're excited to bring our xR platform to the public for the very first time with the launch of version r18. Together with our rx and vx hardware, xR enables seamless integration of real and virtual environments so everyone on set can experience an immersive, real-time version of the final shot and capture it directly in-camera.


Features in r18 include: 
Cluster rendering for Unreal Engine
ACES colour management
Advanced Unreal Engine integration
Deep Learning Super Sampling (DLSS) support from Nvidia
Augmented Reality (AR) upgrades
Accelerated spatial and colour calibration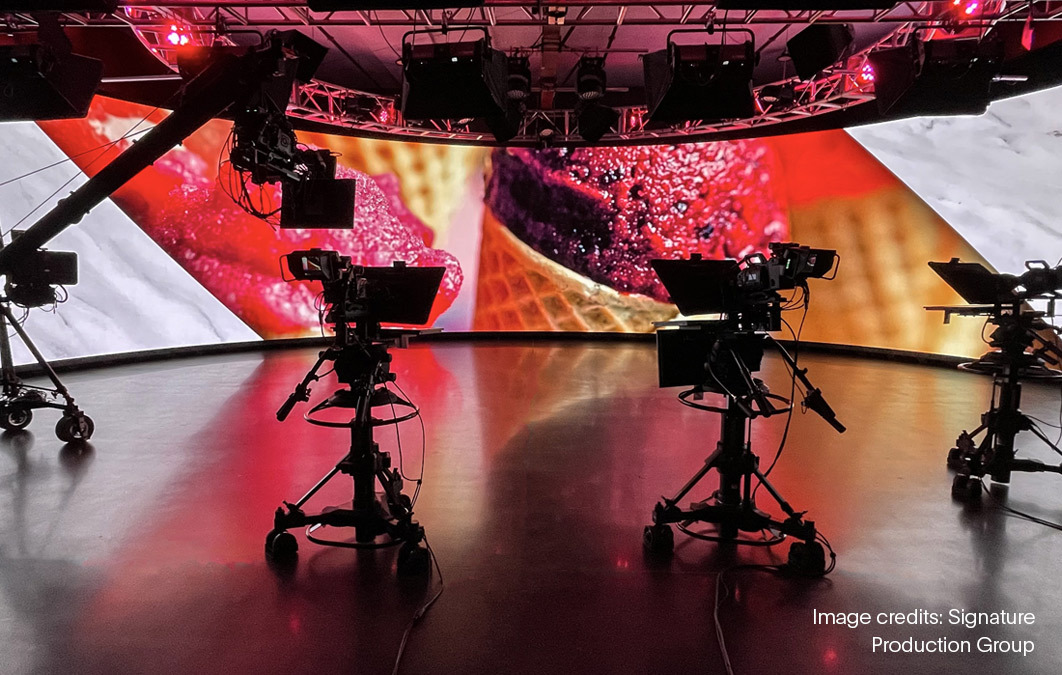 Create your best story with xR
The gold release of xR will significantly reduce the barrier of entry to cutting-edge productions, unlocking the power to create any world, from one location. xR ensures content is accurately distributed across multiple physical LED walls, even if they're at different angles, so that your dynamic backdrops always look natural even with moving camera perspectives. 
If the camera shot is wider than the physical LED volume, our software also allows you to build perfectly-matched digital set extensions on a massive scale – so the only limit is your imagination.
disguise xR integrates with leading LED, real-time content and camera tracking technologies to power immersive virtual environments of the highest standards. This technology-agnostic feature gives users the freedom to choose the tools they want to create the story they envision with confidence.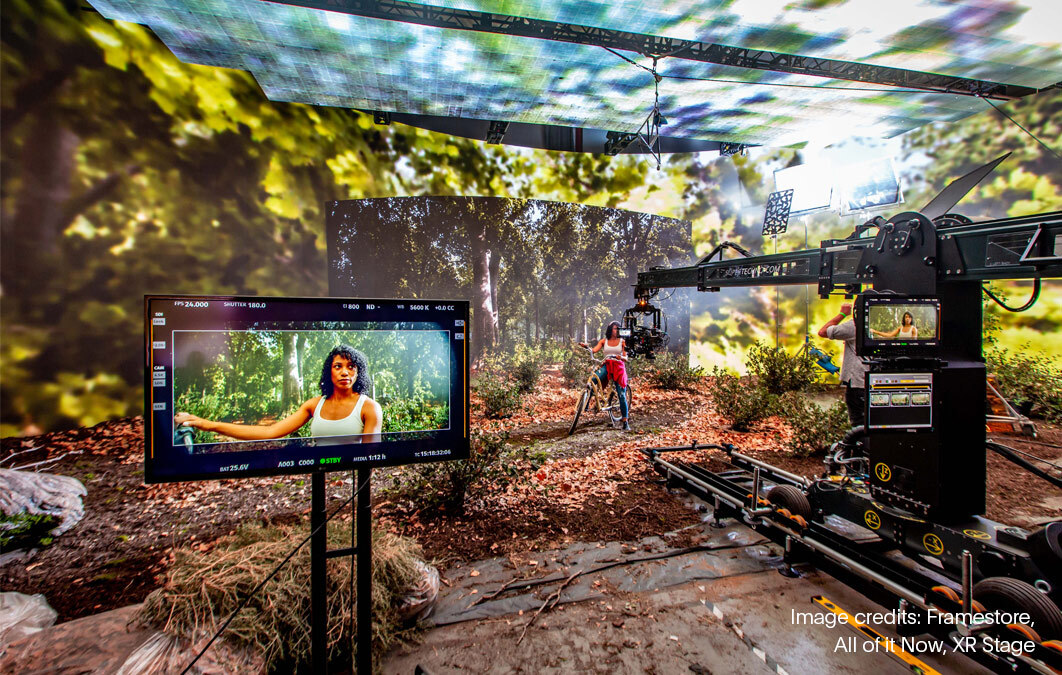 Cutting-edge virtual production features
In the build-up to r18, we wanted to provide our community with more power to build bigger, more immersive on-set experiences, while enhancing the efficiencies that virtual production workflows are known for.
That's why we worked together with partners and customers to ensure industry-standard ACES colour management, DirectX12 raytracing – were all implemented as standard for the public launch.
We also introduced accelerated spatial and colour calibration. This takes processes that used to involve up to several hours of work and significantly speeds them up. Spatial calibration also helps to much more accurately move around in a virtual production environment and have every LED and even digital set projections outside the LED volume match up in prospectively correct way for the final shot.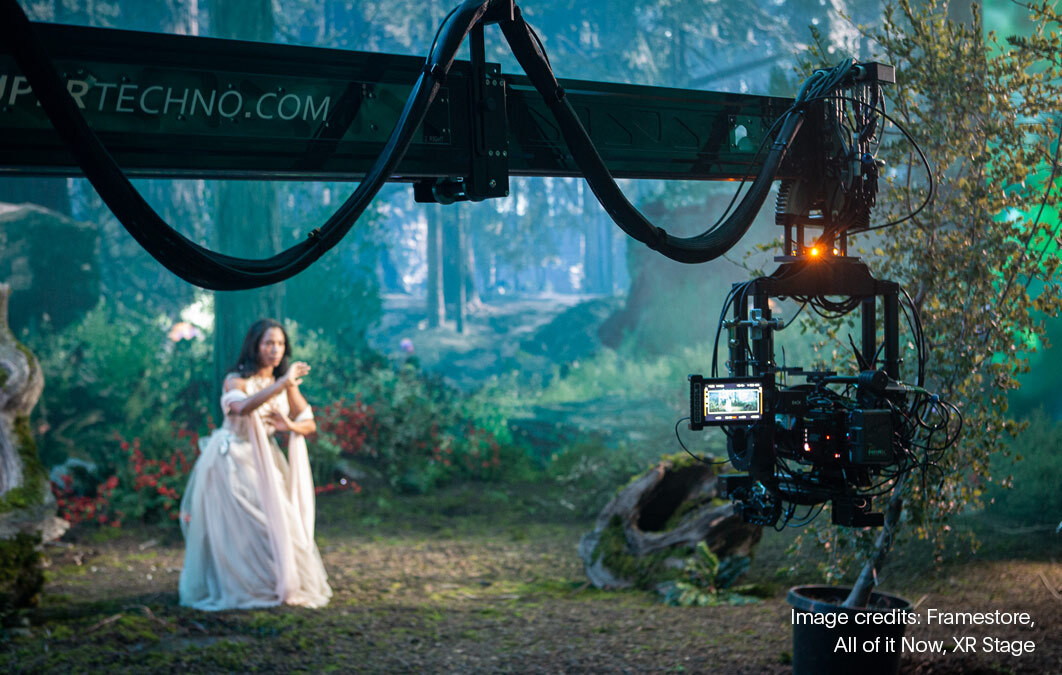 And we didn't stop there. Together with Epic Games and a select group of partners, we developed a new cluster rendering system for r18. This provides huge flexibility to how renders can be partitioned across multiple machines. It enables truly uncompressed content rendering that can be scaled to an unlimited capacity. 
Last but not least, our development team has upgraded AR capabilities in r18, allowing front and back plates to merge as part of a cohesive whole. That means you can use baked lighting or ambient occlusion in Unreal, and both your AR and backplate will respect it. You don't have to treat plates as separate cameras: they're all synced from a single camera viewpoint.
Our aim at disguise is to give creative teams the same level of control in virtual environments that they would have in the real world, blurring the boundaries between production and post.
With r18, we're one step closer to this goal. What you see on-set is what you'll get in-camera: creating an immediacy that means you can produce your best work, unrestrained by technology. We believe this will shape the future of the entire moving image industry, removing the barriers to delivering spectacular visual experiences.
"After more than three years in the making, we are incredibly proud to be bringing our ground-breaking xR solution to the public. With xR there are truly no creative boundaries as we're enabling everyone to build their stories with the tools they want from one single space. It has truly become the platform of platforms for immersive virtual productions."
Fernando Kufer, disguise CEO